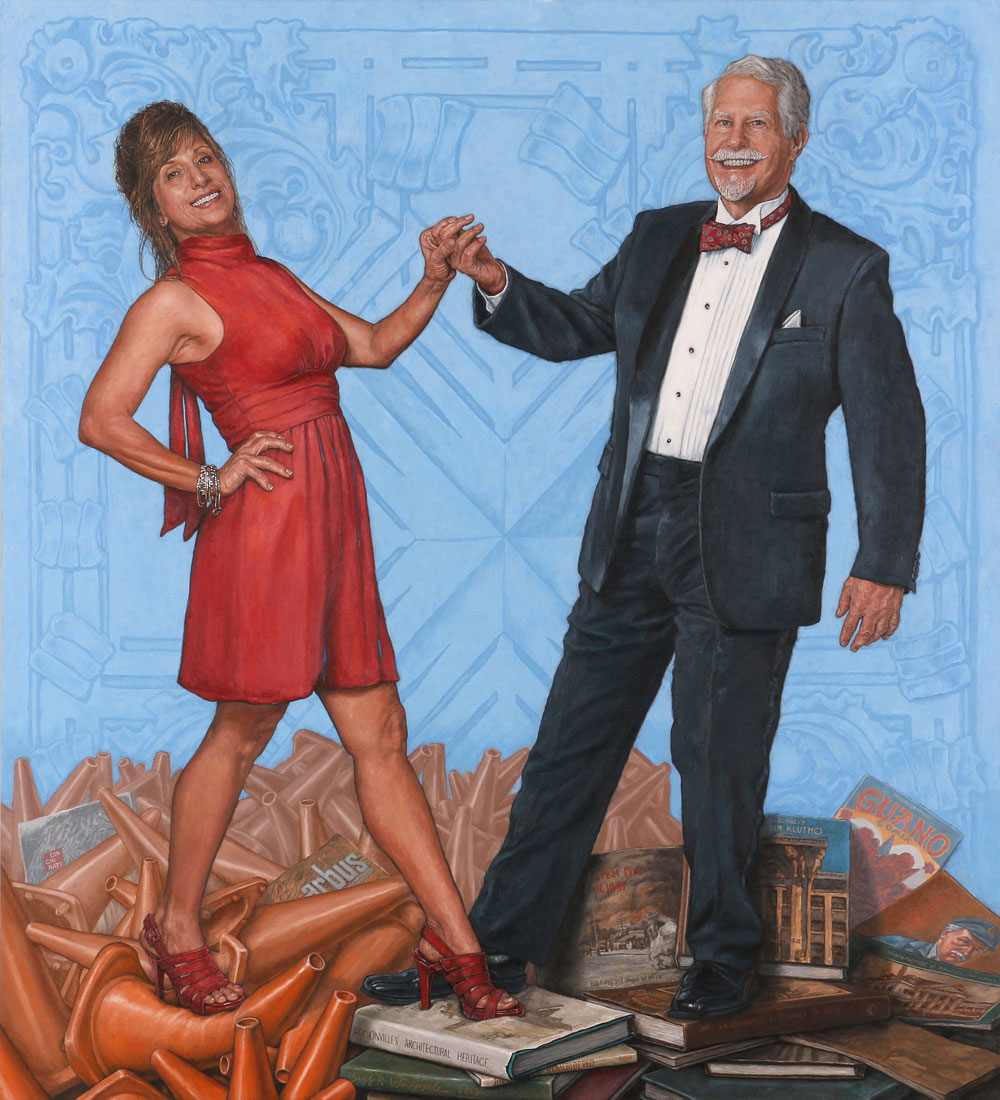 Portrait of Lana and Wayne Wood, oil on canvas, 66" x 60", 2018
Welcome to the Jeff Whipple website. There are many categories of creative work on over 1100 pages in this site.

CLICK HERE FOR DETAILED CONTENTS PAGE
Click here for Jeff Whipple's artist page on facebook.


Jeff Whipple is an award-winning artist and writer. He is based in Jacksonville, Florida. For more info: ABOUT JW

Jeff painted two portrait images for the Jacksonville Jazz Festival, 2018. The portraits feature jazz drummer Ulysses Owens, Jr. and artist Liz Gibson. Click on the images for details.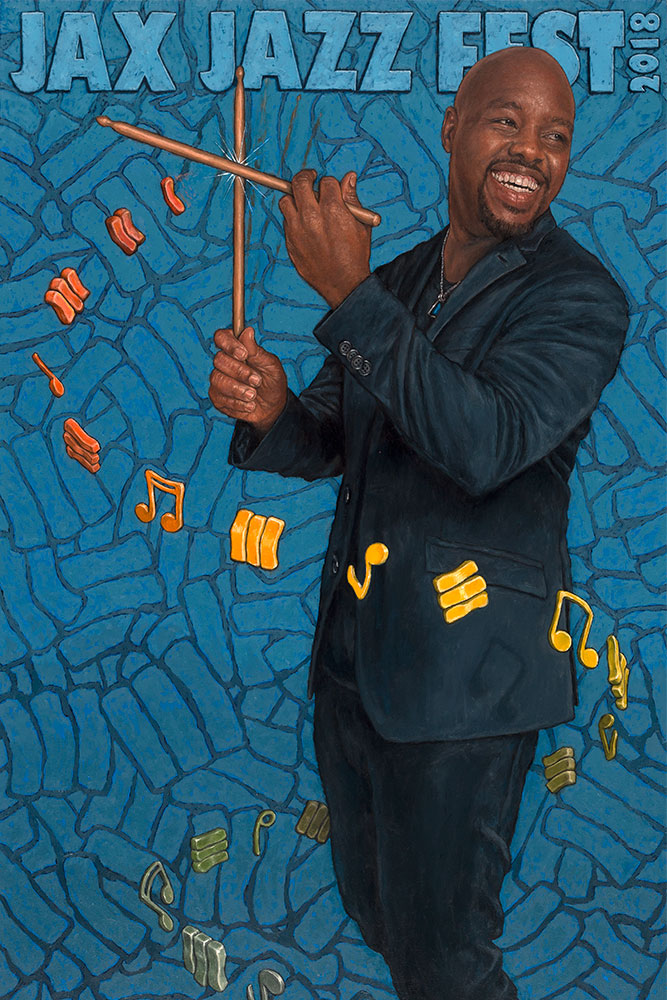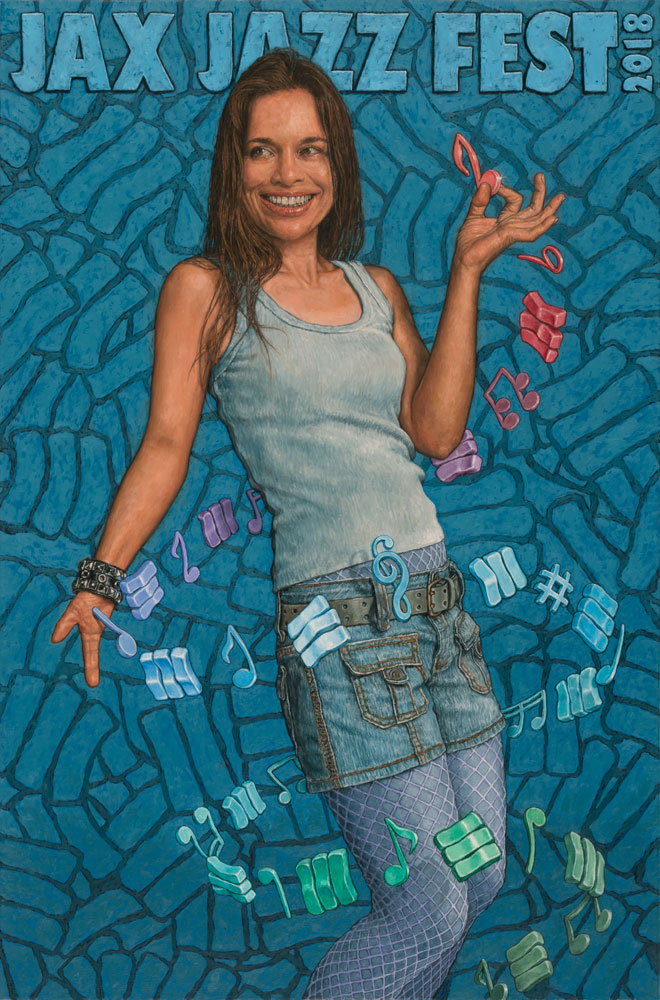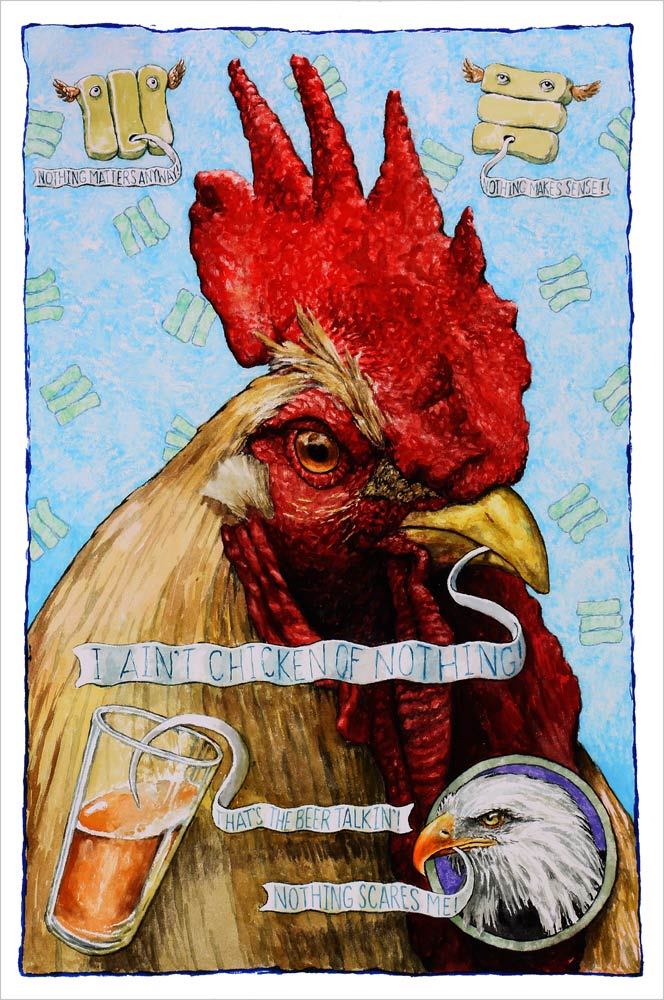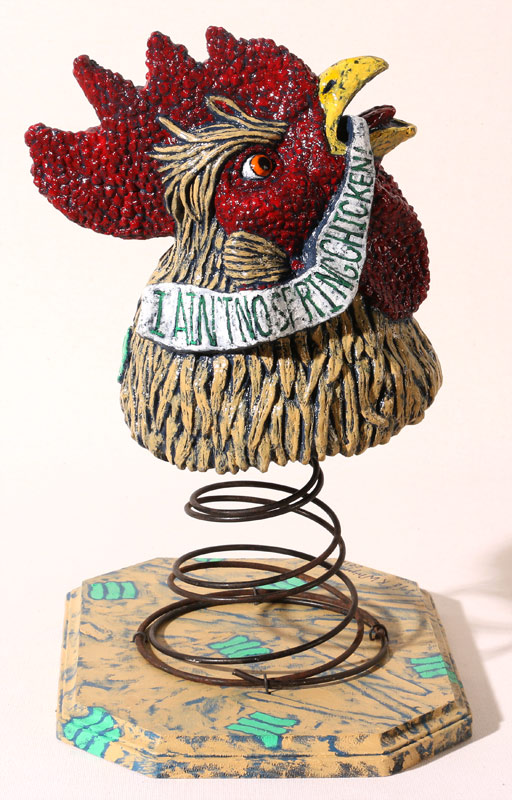 New paintings, drawings and prints in "The Distinguished Speaker Series".
CLICK HERE TO SEE THE SERIES
CLICK HERE to see the recent exhibition of these works.

75-FOOT MURAL FOR WASHINGTON DC HIGH SCHOOL
CLICK HERE FOR DETAILS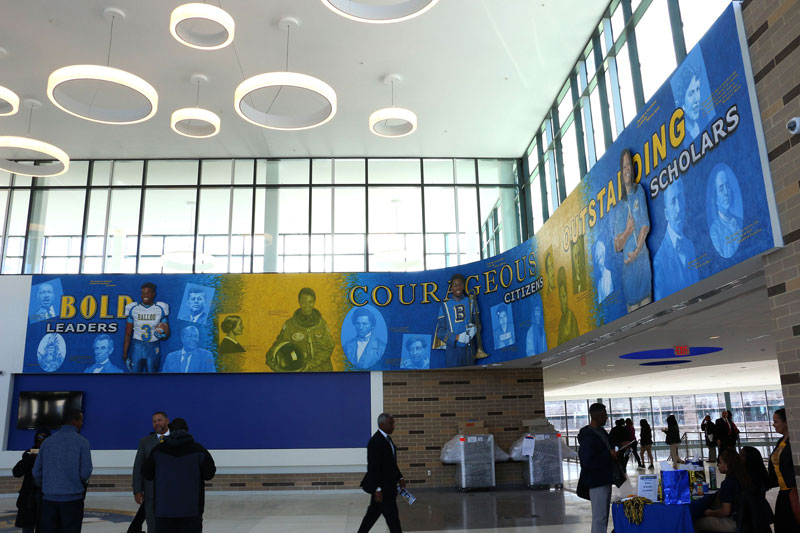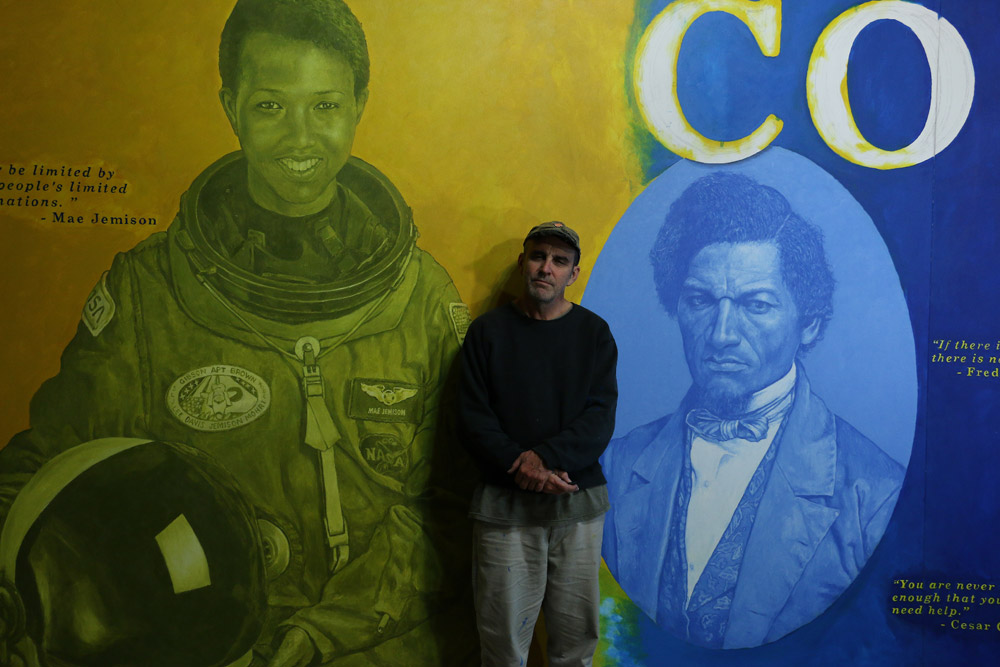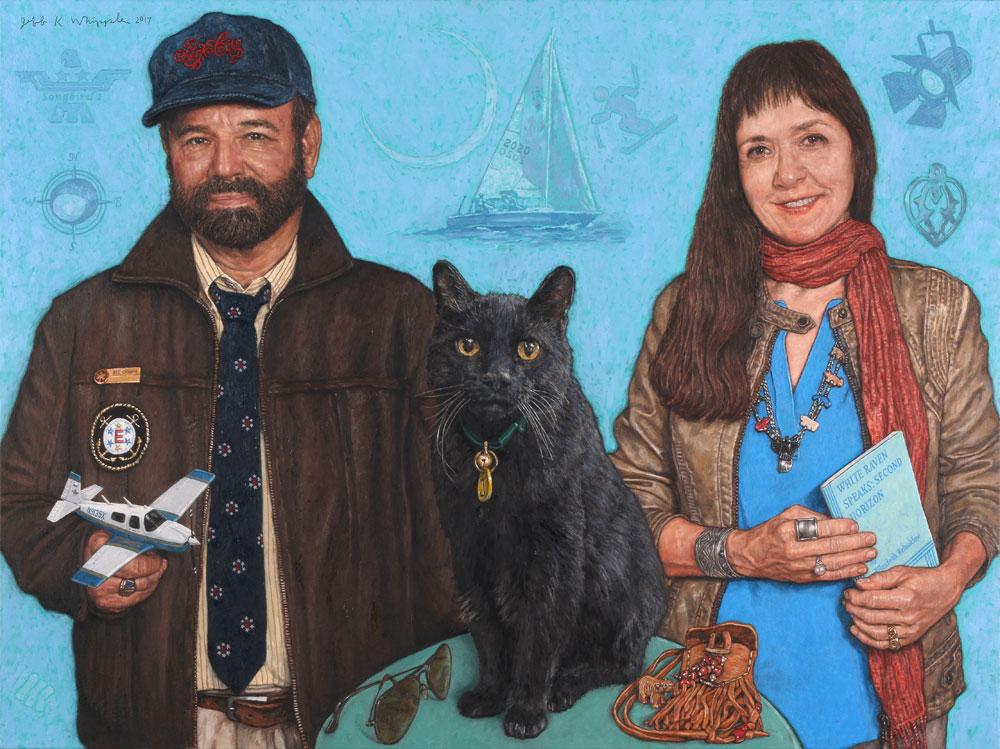 Portrait of Elizabeth Brincklow and Zeke Durica with Jimmy, oil on canvas, 30" x 40", 2017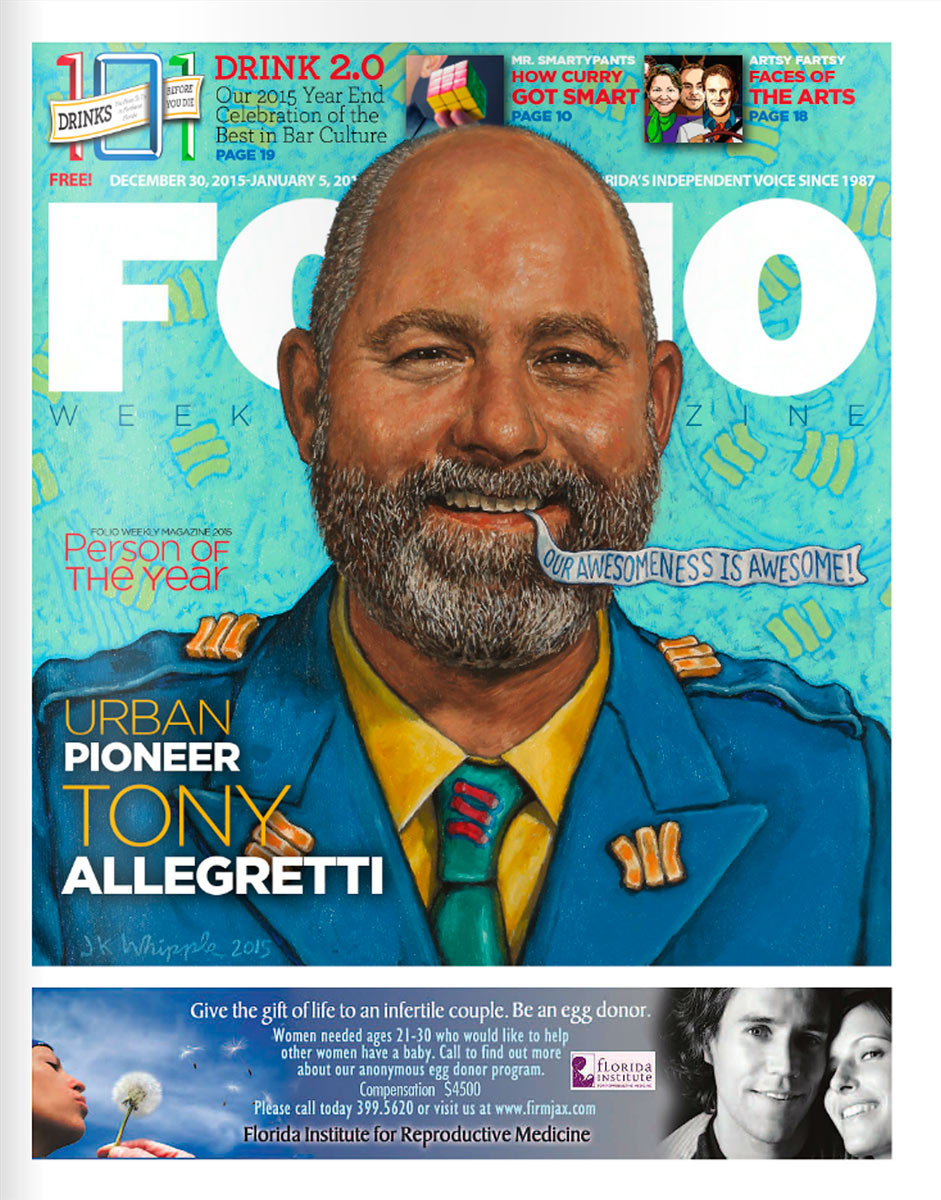 Portrait of Tony Allegretti on the cover of Folio Weekly for
his "Person of the Year" story. December/January 2015/6.

If you have any questions or comments, please send an email:
---
New Orleans East Library Public Art Commission

Jeff Whipple was commissioned to make 11 paintings for a new library in New Orleans. He used 16 actual library patrons as models for the paintings that depict the joy of reading.
The paintings were selected for the "2012 Year In Review" by the Public Art Network as one of the 50 most compelling public art projects in the USA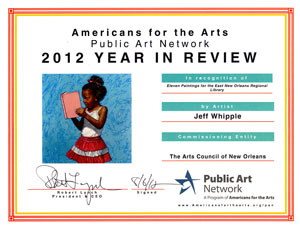 FOR MORE INFO AND IMAGES CLICK HERE

6 MINUTE VIDEO ABOUT THE PROJECT

Solo show at the Museum of Art in DeLand, Florida, 2010