Figure Drawings by Jeff Whipple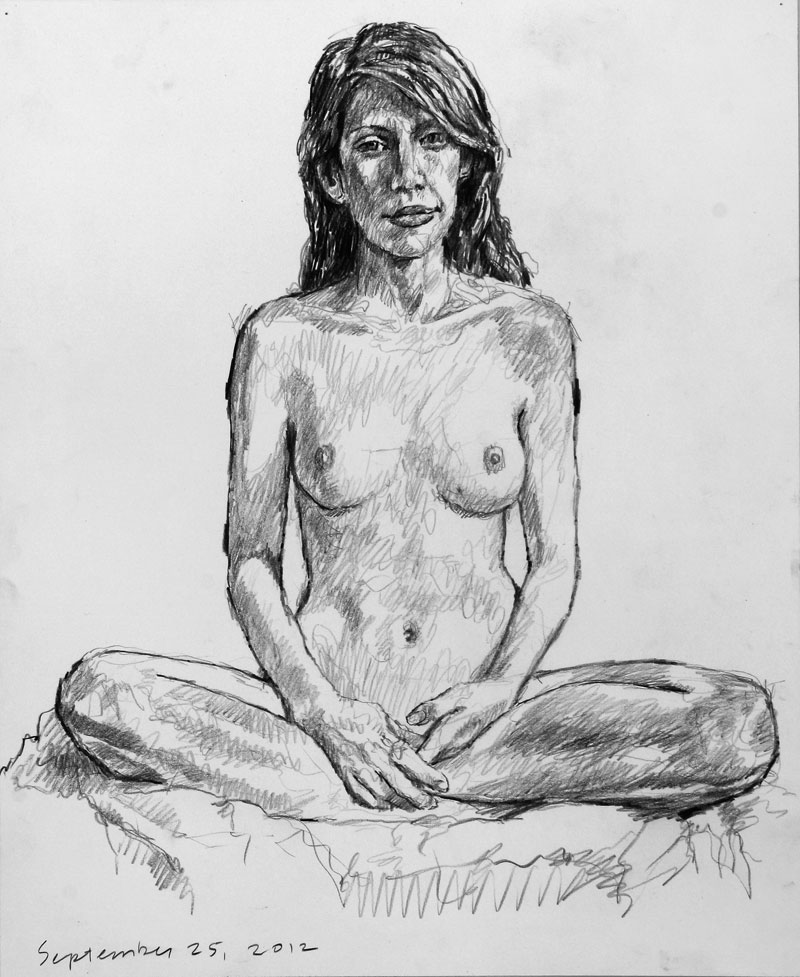 Life drawing in Jacksonville by Jeff Whipple, 2012
Ebony pencil on paper, 17" x 14"
I do life drawings for fun. Not the kind of fun I have when I do my serious regular artworks. Life drawings are more recreational. What I do AFTER work. I suppose as a student I did them to sharpen my skills but since then I only do it for the joy and challenge of drawing from life. It's a unique and remarkable experience to draw a human from life. Looking at people in normal situations is much different than examining them for a drawing. There is no better way to visually investigate and admire the beauty and intricacies of the human form. But it's not easy. Drawing accurate proportions, recreating distinctive facial features and getting the figure placed nicely on the paper is a tremendously difficult challenge. Since most of my regular art is done from photographs I don't do much life drawing in my day-to-day work. That makes the life drawings sessions a nice change and a diversion from my more formal and complicated art forms.

I'm currently teaching figure drawing at the University of North Florida.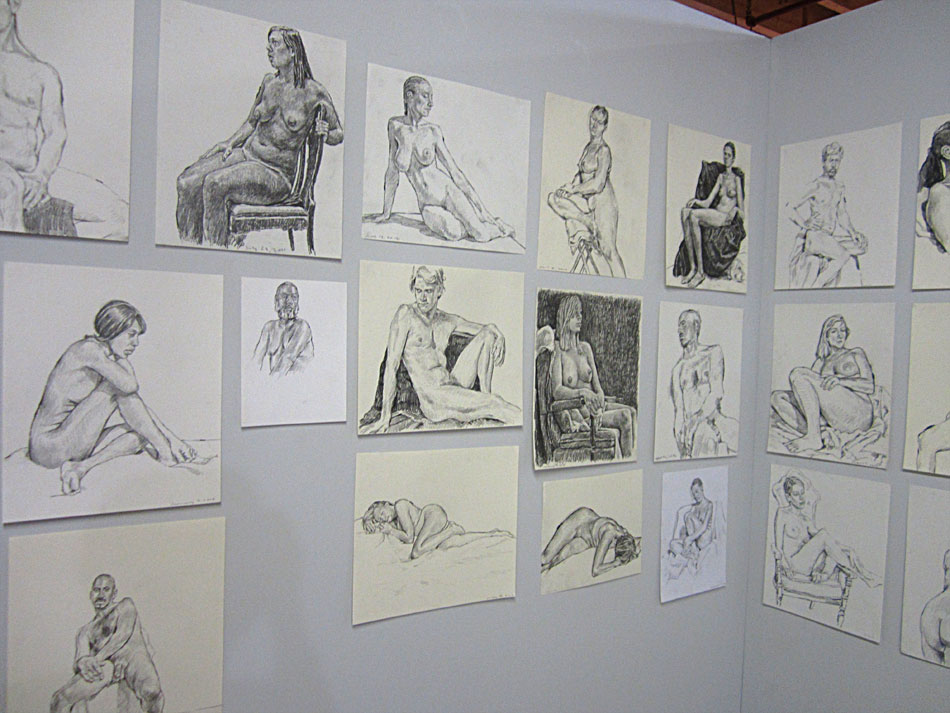 Above is one view of a show I did in my studio of 200 figure drawings in early 2013.
This site has a slide show of 79 of my life drawings from about 2003 to 2008. The drawings are the ones I like for various reasons out of about 350 drawings I've made at that time.
The images below are selections from different years. These are mostly pencil on paper, which I use because it's very challenging. Most of the poses ranged in length from 20 minutes to 45 minutes. Some of the more detailed ones were about 3 hours. Click on the image below for a larger view with size, media and date information.
| | | |
| --- | --- | --- |
| | | |
| | | |
| | | |
| | | |
| | | |
| | | |
| | | |
| | | |
| | | |
| | | |
| | | |
| | | |
[ Home Page ]