Solo show at the Museum of Florida Art in DeLand, Florida. September 10 - November 21, 2010
Welcome to the Jeff Whipple website. There are many categories of creative work on over 1100 pages in this site.
Click here for Jeff Whipple's artist page on facebook.
Jeff Whipple has a huge studio in a warehouse in Jacksonville, Florida. He shares the space with Liz Gibson, a performance artist.

Jeff Whipple and Liz Gibson are among eight artists selected for the Florida Individual Artist Fellowship for 2014.

Their studio is in the Riverside neighborhood in a vibrant arts district called CoRK. For more information about the space: MetaCusp Studios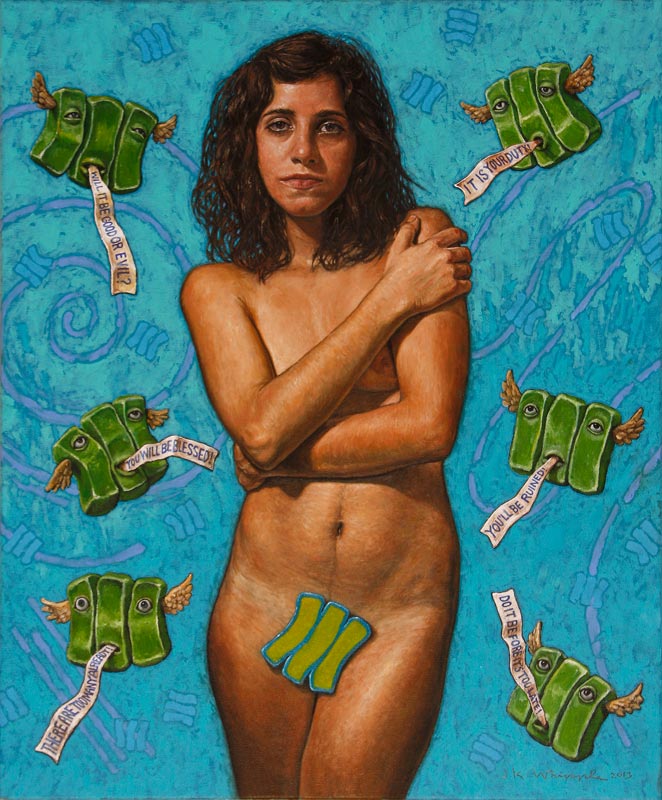 "The Venus of Birth", oil on canvas, 24" x 20", 2013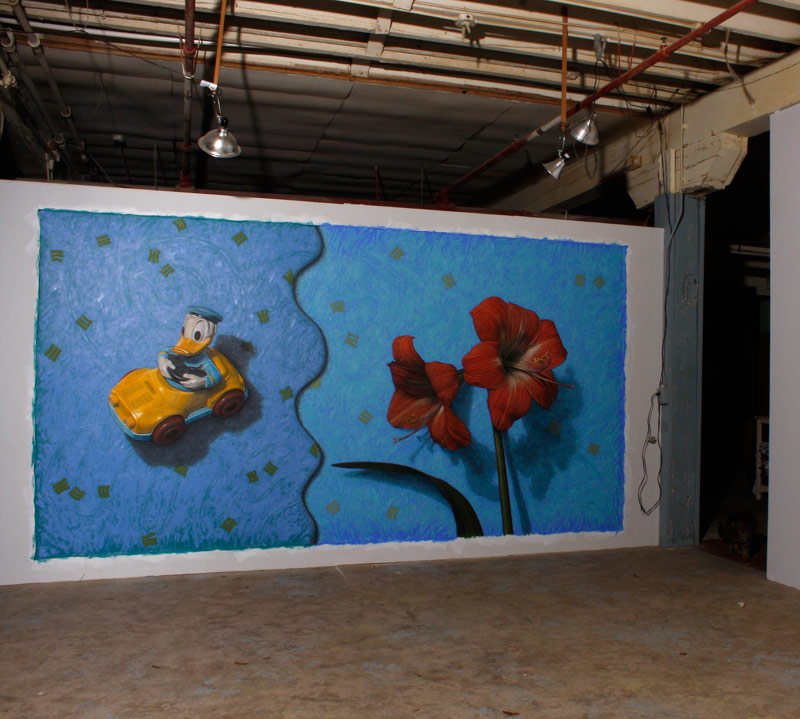 "Driving Duck Amaryllis", oil on canvas, 6 feet by 12 feet.
This is where it was painted in March 2013. It was stretched on wood later.

NEW STILL LIFE PAINTINGS PAGE
UPDATED FIGURE DRAWING PAGE
Jeff is currently
work on new drawings, paintings, sculpture and video that will continue his exploration of themes on the beauty and weirdness about our brief appearance in the infinity of time.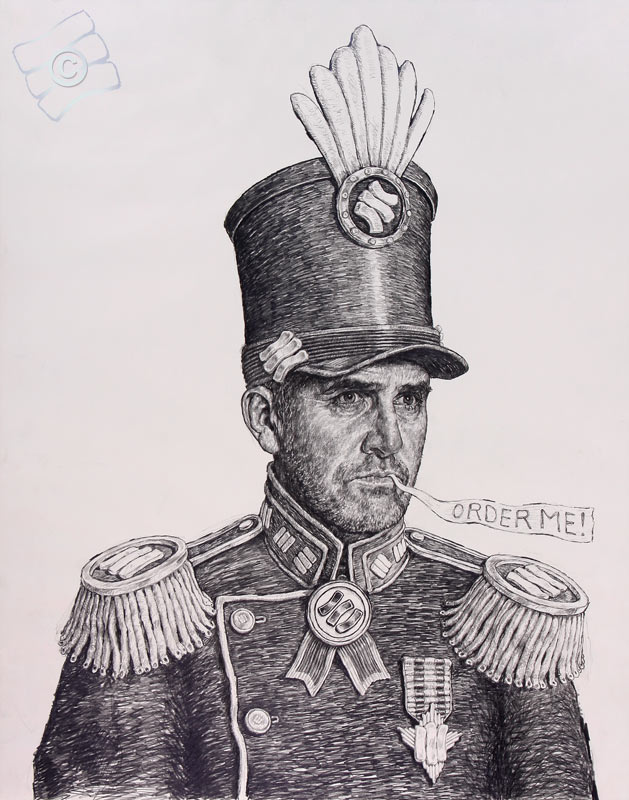 "Order Me!" pencil on paper, 28" x 22", 2013.


Jeff Whipple was the featured artist for the 37th Annual Arts & Culture Awards in Jacksonville. April 12, 2013.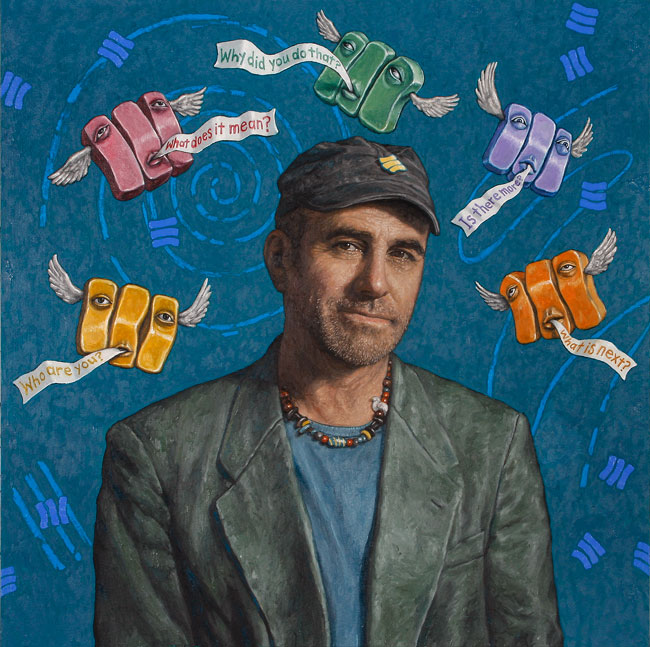 "Self-Portrait Surrounded by the Annoying Putti of My Own Design", oil on canvas, 30" x 30", 2012. This was first exhibited in the art faculty exhibition for the University of North Florida at the Museum of Contemporary Art, Jacksonville.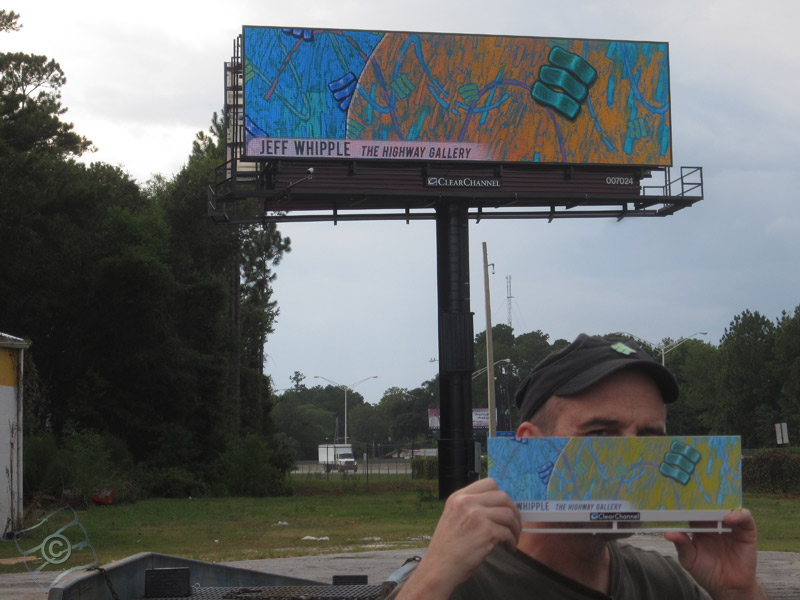 "The Highway" gallery featured 12 Jacksonville artists on Clear Channel digital billboards. July/August 2012.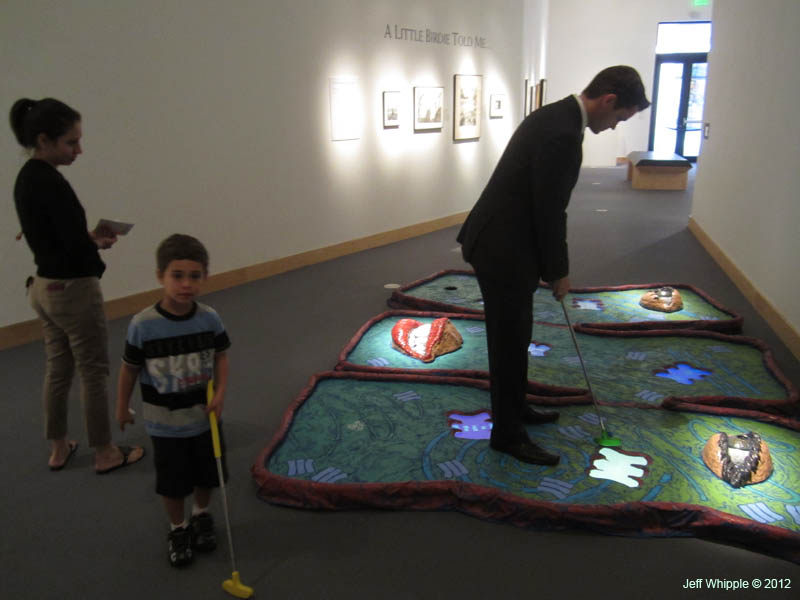 "The Life Hole" in "Big Art, Mini Golf" at the Boca Raton Museum of Art. Eleven artists were asked to make mini golf holes for this exhibition. Summer/Fall 2012.
PHOTOS OF THE OPENING PHOTOS OF INSTALLATION PHOTOS OF CONSTRUCTION
---
New Orleans East Library Public Art Commission

Jeff Whipple was commissioned to make 11 paintings for a new library in New Orleans. He used 16 actual library patrons as models for the paintings that depict the joy of reading.
The paintings were selected for the "2012 Year In Review" by the Public Art Network as one of the 50 most compelling public art projects in the USA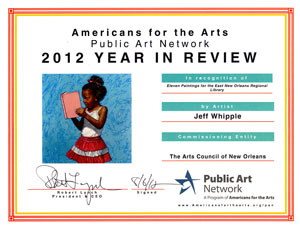 FOR MORE INFO AND IMAGES CLICK HERE


6 MINUTE VIDEO ABOUT THE PROJECT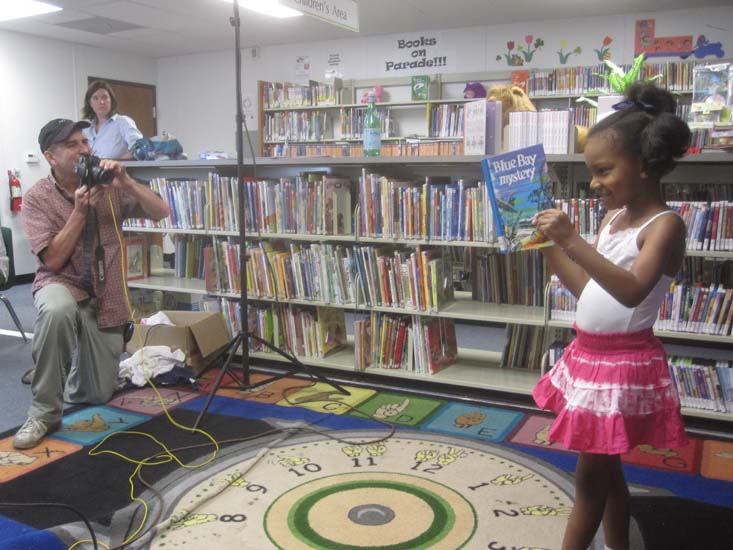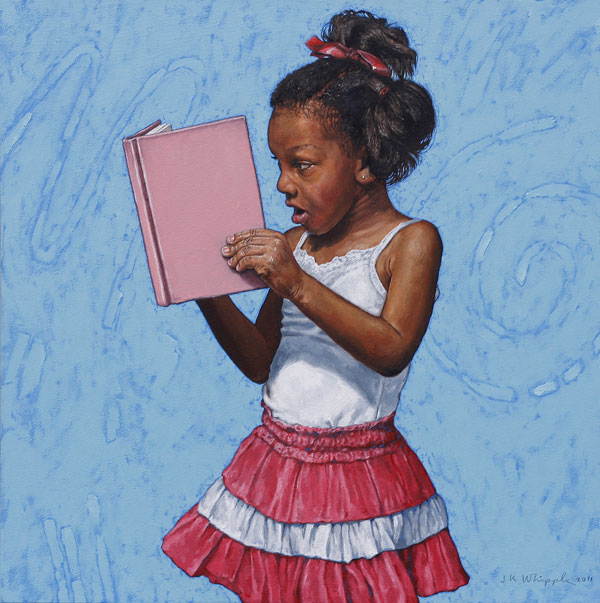 Jeff photographing a young library patron in East New Orleans. This oil painting is 24" by 24".