The Unveiling of the Portrait of Roger Williams
Collection of Harbinger Sign Company, Jacksonville, Florida
The images below show the unveiling of the portrait. The portrait was a gift to Roger from his son Steve to commemorate Roger's contributions as president of Harbinger. The unveiling took place on November 11, 2011 in the corporate offices lobby where the painting is now on display. Hundreds of people were invited to attend the event, which also celebrated their new building and the 50th anniversary of the company. No one had seen the portrait before the unveiling.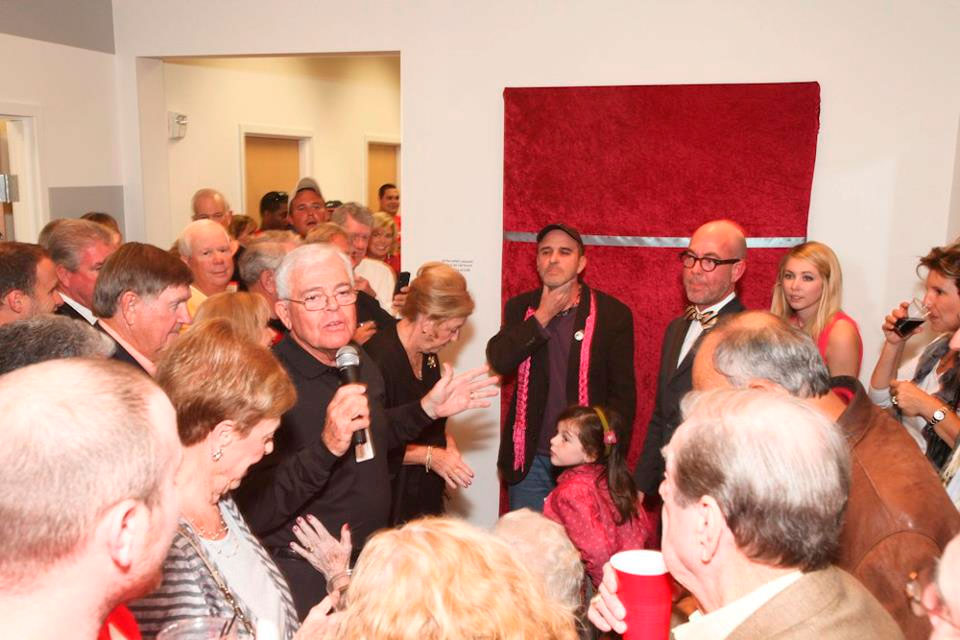 ABOVE: Roger Williams speaks before the unveiling. He thanked the guests and his employees. He had no idea what was under the cloth.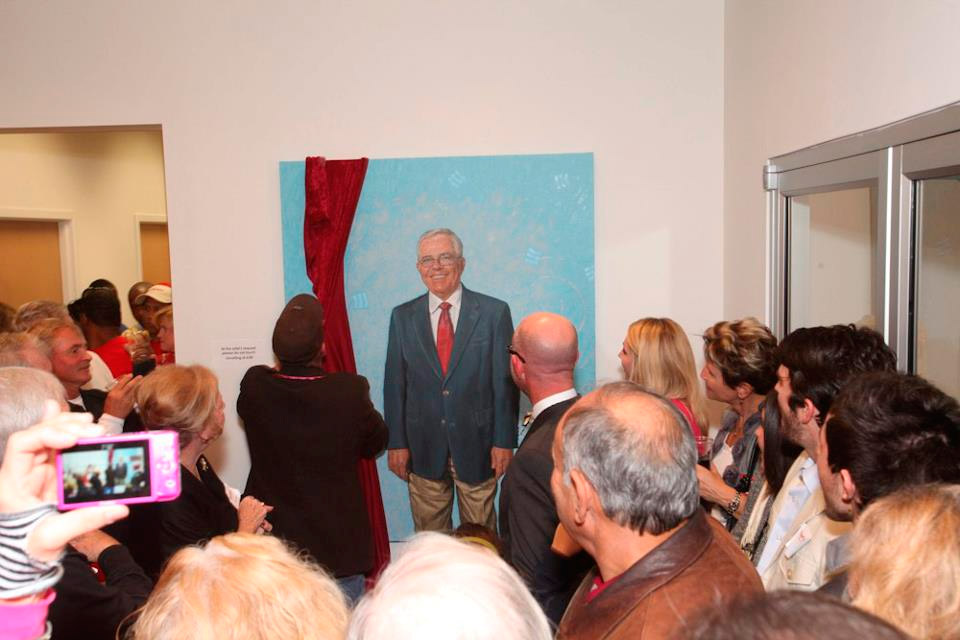 ABOVE: Jeff Whipple pulls the cloth off the painting.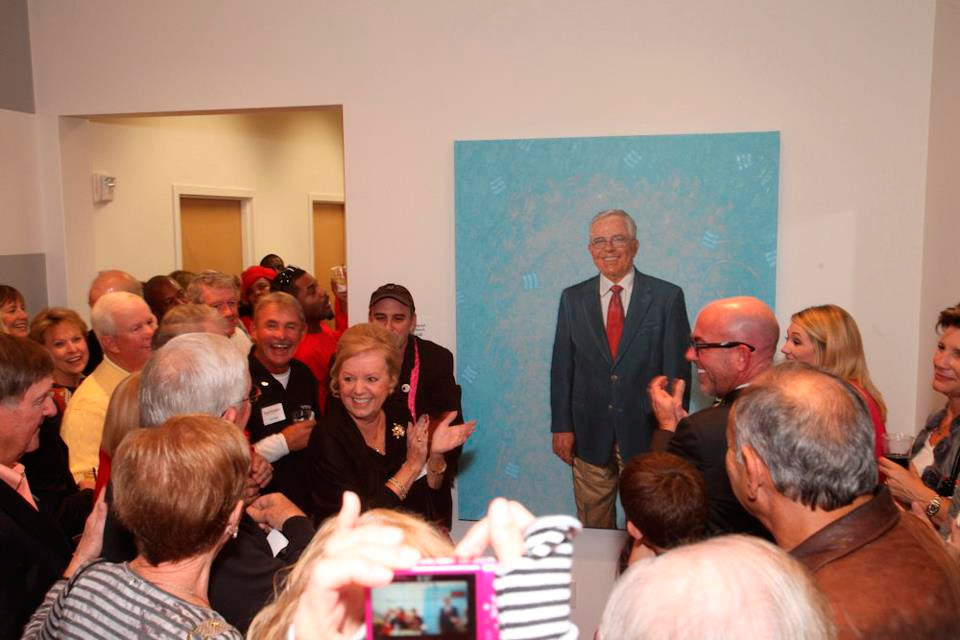 ABOVE: Applause for the portrait.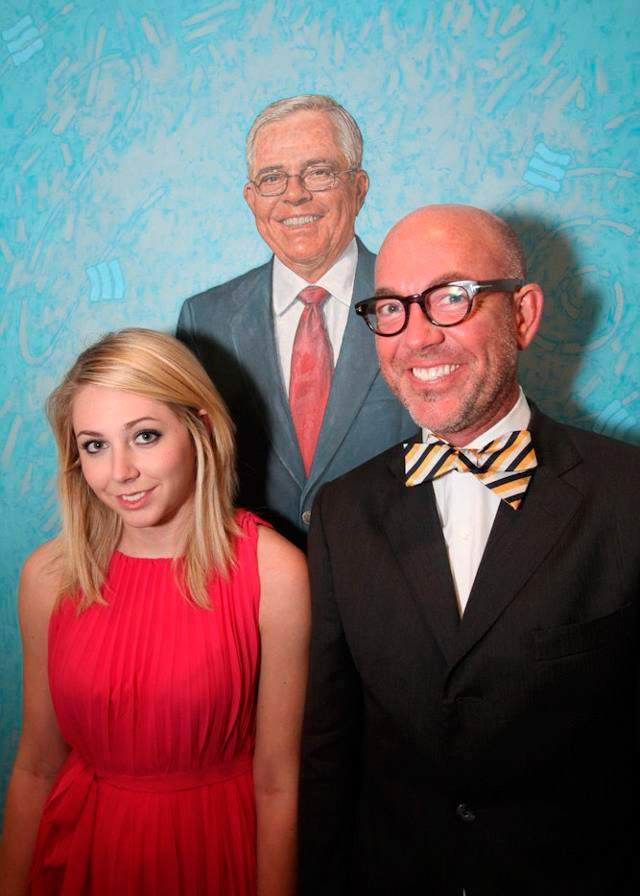 ABOVE: Three generations. Parker Williams and her father Steve Williams in front of the portrait of Steve's father.

CLICK HERE TO RETURN TO THE PORTRAIT VIEW