TV Cockfight, Updated
Oil on wood with mixed media, 1991 - 2003
72" X 96"
Click the image to see the original version and details of this version.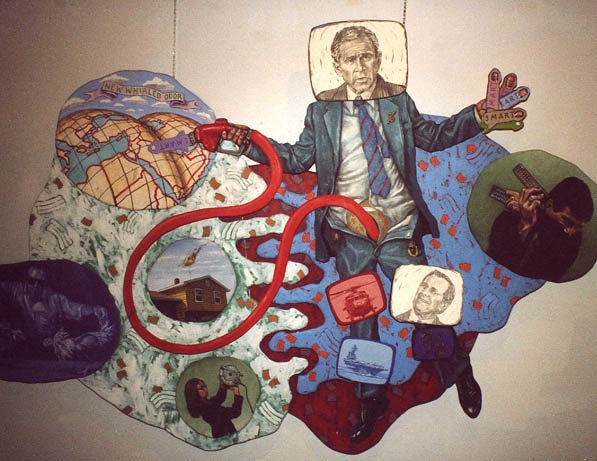 This is the update of the original painting I made in response to the first Gulf War. It was exhibited at my solo show at Gallery Enormous in St. Petersburg in February, 2003.
To see the 1991 VERSION and details of the 2003 version CLICK HERE or on the image.
To view only details of the 2003 verison, CLICK HERE.
To read my statement on TV Cockfight, CLICK HERE.